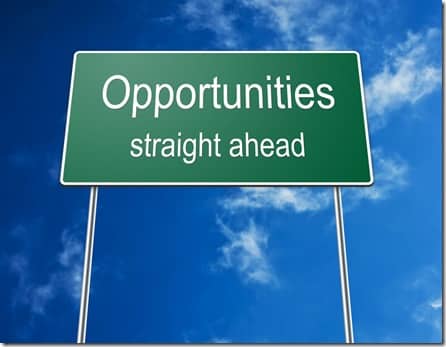 Yesterday I walked away from an opportunity to help build another company. It could have (and will still probably be) a very successful company. However, the opportunity wasn't right right for me or my family, so I declined.  I was informed by that it was "opportunity of a lifetime" and I would have been able to  "create [my] own success."  
That made me chuckle.  
In my experience, there are numerous "opportunities of a lifetime".  Why I've had 3 such opportunities this past year!  
I find that when one remains true to themselves and is a positive influence on the universe, such "opportunities of a lifetime"  become common.  
What are your thoughts?