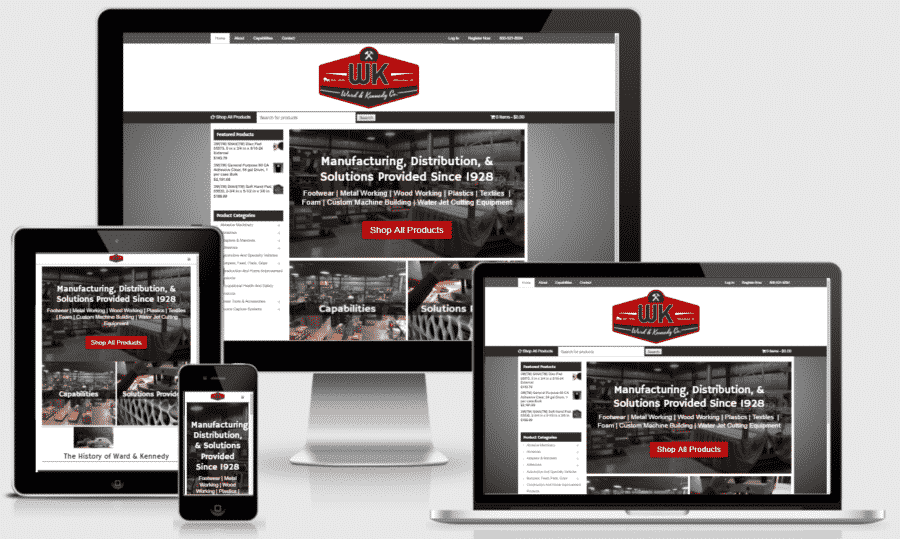 New Manufacturing Website For Ward & Kennedy
Ward & Kennedy has been serving Wisconsin for almost 90 years. However, their old site was outdated and difficult to use. The site was not mobile friendly and the color scheme and layout didn't do much to help Ward & Kennedy's sales. The site was more of an online billboard than the fully functional store they wanted. In anticipation of their 90th birthday we have given them a fresh modern design with a fully functional shop so their clients can easily find out how Ward & Kennedy can help them.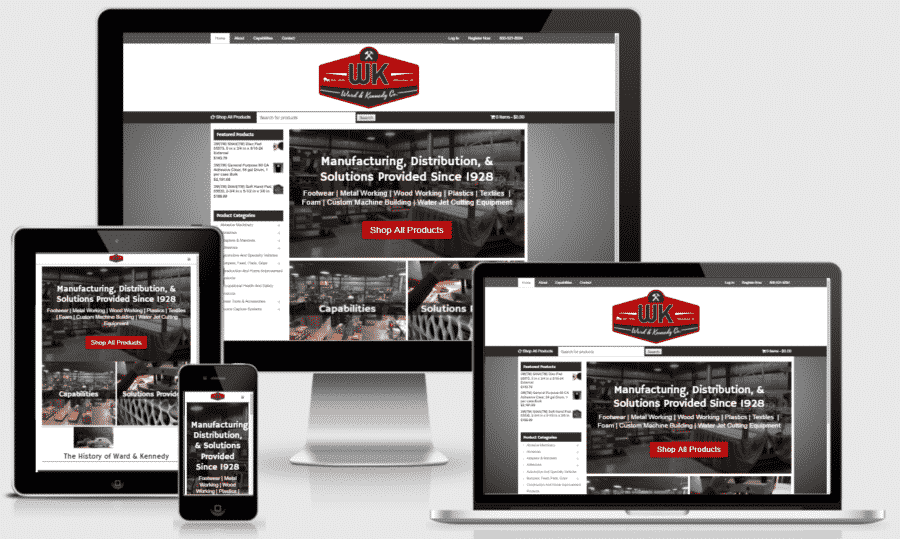 The new design is robust and friendly. The new site is mobile responsive so their customers can access it from any device. The site is easy to use, and they can add or update products intuitively. The site also contains custom video tutorials so they can do any and all maintenance with ease. The shop has their full range of products and capabilities listed so any prospective customers can know immediately if Ward & Kennedy is the right shop for them. The checkout is intuitive, easy to use and mimics the checkout process for well known online shops to increase usability. We are proud of the site and hope the shop brings them tons of sales in the future.