We Demystify and Simplify Digital Success for Small Businesses and Entrepreneurs
We are certified digital business consultants, who specialize in creating immersive digital experiences and targeted marketing strategies that fuel our clients' success. Our solutions pierce through the noise, captivate the audience's attention, and engage them with satisfying digital experiences to forge lasting brand-consumer connections.
We are in the business of helping other businesses succeed.
We make this happen by leveraging our creativity, unparalleled insights into consumers' minds, and extensive expertise that we've cultivated over the decades.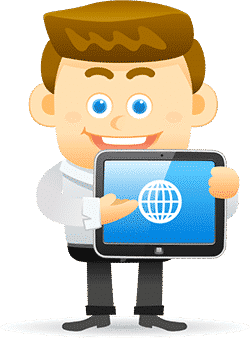 We are an entirely home-grown American digital agency and a trusted success partner for hundreds of entrepreneurs, startups, and small businesses. We offer digital solutions that enable our clients to achieve rapid business growth without investing too much of their precious time, money, or other resources.
As an exclusively US-based team, based in Fond du Lac, Wisconsin, we offer seamless communication, timely support, and a keen understanding of local consumers that give our clients a competitive edge.