In today's 21st century business-scape, it's almost impossible to run a successful business that doesn't have a website.
Your website is the first time people will interact with you and your brand online, you want to make sure it's not only professional, but user-friendly, mobile responsive, and can be found in search engines through search engine optimization.
That's where we at The BBS Agency come in!
BBS Agency is a WordPress & WooCommerce design, development, and consulting agency centered in Fond du Lac, Wisconsin.
Our USA-based team brings over 70,000 hours of consulting and website development experience to your project. The BBS Agency is trusted by multiple marketing agencies to do all of the web development for their clients.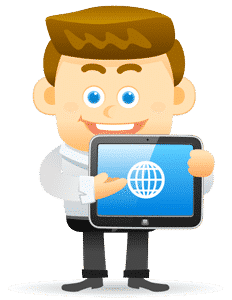 We specialize in creating eCommerce and Lead Generation solutions on the WordPress & WooCommerce platforms for online retailers and businesses looking to grow their presence online.
You need a website that will work just as hard as you do. Our search engine and mobile friendly websites ensure that not only will your business get found, but you will grow.
And in today's on-the-go culture, websites need to be not only look great on desktops, but be mobile friendly as well. We make sure the sites we build for you are ready to reach all your potential clients and customers — no matter where they are!
Our intuitive designs will turn your online visitors into leads, and those leads into customers!

Professional.....customer driven
Cathy Rapp
"Great response time - issues solved immediately!"
Justin Goodale
Amazing communication and so easy to work with. He went above and beyond what was originally asked and completed everything in a very timely manner.
Alexandra Foster