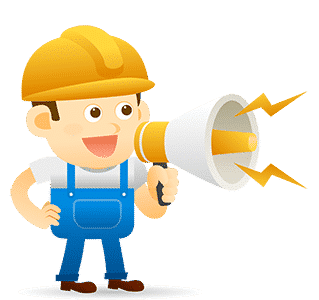 The BBS Agency is a WordPress & WooCommerce design, development, and consulting agency centered in Fond du Lac, Wisconsin.
Our USA based team brings over 50,000 hours of consulting and website development experience to your project. The BBS Agency is trusted by multiple marketing agencies to do all of the web development for their clients. We specialize in creating eCommerce and Lead Generation solutions on thw WooCommerce and WordPress platforms for online retailers and businesses looking to grow their presence online.
Customer service is top notch. They remedied my problem in a timely manner
Matt Colletta
Thank you so much for everything you did to make the new Super Steel site happen. I know it wasn't always easy at times, but I'm so appreciative of your hard work. I love how it turned out and have only received positive feedback from everyone else. Special thanks to Brandon & anyone else that helped as well. I'd definitely recommend you to anyone!
Heather
As usual The BBS Agency came through with flying colors. A suburb and seamless transfer to our new service, no more bandwidth problems. Thank you! If you are not satisfied with your service, give Vincent a Call;
Bob Griswold
Our fearless leader, president, and founder of The BBS Agency. Prior to starting The BBS Agency, he worked for IBM, and was an executive with 2 successful internet startups. Vincent is our project manager, lead designer, and lead SEO. When not helping other companies succeed with our online solutions, he is loves spending time with his family and being on the water slinging lures for largemouth and smallmouth bass.
Kelly is the wizard behind the curtain keeping The BBS Agency moving. She handles all of the back office stuff like billing, invoicing, etc that are essential to any business. She loves cutting loose online as our Social Media manager. She is very involved in the local community when not at work. We can be found chairing various committees at local schools, leading two girl scout troops, rescuing kittens from trees, and battling dark forces from alternate dimensions.(ok the last one might be made up)..
Vince Paul has been building websites almost as long as the other Vince. He is an accomplish rocker, having played 7 string electric with numerous local rock bands. One must wonder how he manages to headbang with what little hair he has.
Simon interned for The BBS Agency the summer of 2015, and joined the team full time later that year. Simon is our first line of support help and works as a junior WordPress developer.
Andy is an intern with us in summer 2017. He is a current dual degree mobile application & web development / design student at Moraine Park Technical College. Rest assured, he isn't the oldest looking 20 year old college student, Andy decided to go back to school full time in 2016. Outside of work and class, he enjoys music festivals and floating down a river with friends.