7 SEO Tips For The Holiday Season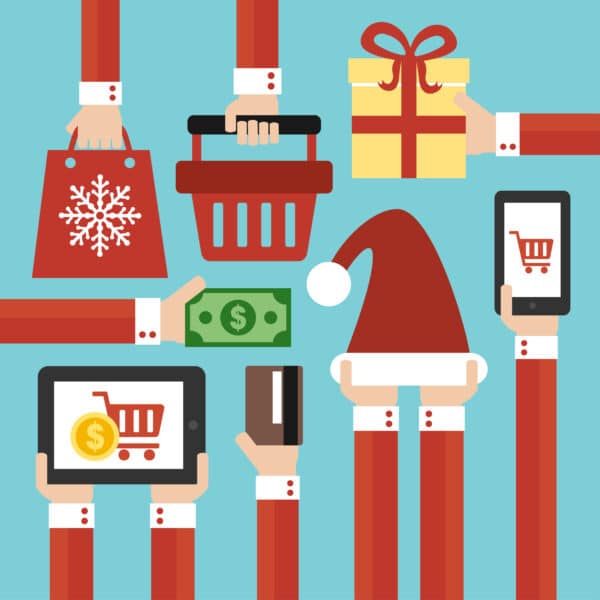 By The BBS Agency
October 19, 2022
The summer may have just ended but it's time to start preparing for the biggest sales of the year: Black Friday and Cyber Monday. And let's not forget about the rest of the holiday shopping season that's coming up. Let's not forget that ranking on Google isn't something that happens overnight, which means you need to start working on holiday season SEO for your holiday guides and product pages. Especially because customers are going to start shopping early this year, and they're going to shop online. So how do you make sure that people are shopping in your online store this holiday season? If you're planning on launching a new product, now is the time to do it. You also want to get started working on your gift guides and holiday season promotions. Start getting people excited in your newsletters, and let them know what's coming. Keep reading to learn more tips for holiday season SEO. If you have any questions about your SEO strategy or want us to handle anything for you, reach out to us at Prebuilt Sites or The BBS Agency. We'd love to help you out!
The summer has just ended, but we're already telling you to prepare for the biggest sales of the year: Black Friday and Cyber Monday. And let's not forget about the rest of the holiday shopping season that's coming up. Now is the time to start planning for the most beautiful time of the year. So, if you have an online shop, let's start working on your holiday season SEO immediately!
Ranking in Google isn't something you do overnight. That is why it's never too early to start. Remember, the end of the year is rapidly approaching. Don't forget, Black Friday (25 November) and Cyber Monday (28 November) are kicking off this year's holiday shopping season. You can set up a lot of content for all occasions. In this post, we'll review some things you can do to prepare!
Holiday shopping in 2022
While the pandemic is somewhat under control in many places, people are quite used to shopping online now. It's easier and more convenient since you don't have to leave your house to fight people over the last PlayStation 5. In fact, last year, online sales hit a record of 204 billion dollars! And people will continue to do that. That's why we think it's safe to assume that people will buy many of their holiday gifts online this year.
Last year, Microsoft shared some insights on what it expects customers to focus on during Black Friday. These tips are still relevant, which is why we're sharing them with you:
Shoppers will start early.
Alternative payments and delivery methods will be in demand.
Sustainability will be a trend.
Advertising competition will be high.
The volume of shoppers purchasing online this year will be high. There are plenty of opportunities for businesses to gain new customers and audiences during this vital time. By ensuring that you're highlighting the right messages at the right time in the right places, you'll be ahead of the pack when shoppers are ready to buy.

Stephanie Worley – Global Brand Marketer at Microsoft Advertising
Online is where it's at
Of course, in-store or curbside pick-up will still prove popular. But nowadays, most people do their research and purchases online – sometimes even weeks in advance! So don't be surprised when the holiday shopping season starts well before Black Friday and continues for weeks.
That's why it can be a good idea to extend your online deals for a few days or weeks. Especially if you want to prevent huge crowds from gathering at your store on a specific day. That won't be a good shopping experience for anyone involved, so spreading these deals over an extended time would be good.
Start preparing in time
Dive into the data you amassed during previous Black Friday events, and see if you can come up with improvements. Bear in mind that it takes a while for content to rank. So, if you want to keep up with the competition, try to get your content in gear at least 45 days ahead. That's what is often recommended. Of course, you can always start preparing earlier if that works better for you. Your schedule could look something like this:
45 Days in advance: Post your promotion to your website calendar and post a save-the-date post on social media and in your email newsletter).
7 Days in advance: Post upcoming events/promotions post on social media and via email. Try to encourage other (small) businesses to share it with their followers.
1 Day in advance: Post an event reminder post on social media.
Keeping these steps and time frames in mind is a good rule. However, we think you can do much more in setting up new pages and renewing old ones. Let's look at a few practical tips.
1. Set up holiday season gift pages
First, we must consider what category or particular landing pages make sense for the upcoming holidays. You can always set up pages like 'Best gifts for parents/millennials/teens', 'Newest deals for your 6/10/12-year-old', and 'Best friend/grandparents/coworker discounts'. You could also think along the lines of 'Top 10 gifts for outdoor/skiing/parasailing enthusiasts' and 'Top 3 deals for stay-at-home parents', etcetera.
Make sure these gift landing– or category pages, their page titles, and meta descriptions fit the upcoming holiday season. You can reuse these gift pages for Hanukkah or your summer sale. Find (old) content that fits the holidays, rewrite titles and meta descriptions to match the upcoming season, and chances are you won't have to do that much work to get them up to date. Be sure to write proper product descriptions and improve the product images. Learn how to write great product descriptions using our product-specific analysis in WooCommerce SEO and Yoast SEO for Shopify.
To increase the chances of your gift pages ranking, boost their internal linking structure. You can also link the previous all-year holiday season pages, such as specific Christmas landing pages ('Top 7/10/25 gifts for under the Christmas tree') to boost these when the time has come. That could be around the 45-day mark, but we wouldn't mind stretching that to 60 days. You have to give Google and other search engines enough time to follow your links and find your specific holiday season landing pages in time.
2. Promote on social media and in your newsletter
Social media like Twitter and Pinterest — though this is technically a visual search engine — can play a massive role in the success of your (online) holiday sale. Take Pinterest, for instance. Raise your hand if you or your spouse has a Pinterest wish list? Many people do. If you manage to get your products on people's wish lists, that can positively impact your sales.
While you're at it, don't forget to share your holiday season gifts pages on Facebook and Instagram as well. In the previous section, we've mentioned the top 10 lists. We all know these still work pretty well on social media. Yoast SEO can actually help you optimize your social media posts before you share them.
Similarly, we'd recommend setting up holiday gift guides and sharing these. Create an excellent overview of all kinds of gifts that lots of people will enjoy. ELLE and Target have pages like that, and so do more companies.
And last but not least, don't forget your email marketing! For many companies, newsletters provide a steady stream of income. Be sure to plan a good campaign for your newsletters.
3. Introduce new products
The holiday season is an excellent time to pitch new products. If you know of potential bestsellers for the upcoming holiday season, start writing content about these products now. You can compare it to tech sites writing about concept iPhones, features that Apple might add, and things like that.
The more you write about new products upfront, the more likely the sales pages for these products will rank when it matters. You should link all pages you made in advance to that one main page you'll set up when the product is released and available to buy. Treat that page like cornerstone content.
4. Add structured data to your product pages
When adding or changing your product pages to fit the season, don't forget to optimize them. Check, for instance, whether you've added structured data to your product pages. Because rich results that show ratings and prices can give you an edge over your competitor. Our WooCommerce SEO plugin, Local SEO plugin, or Yoast SEO for Shopify app can help you do this!

Read more: Structure data with Schema.org: the ultimate guide »
5. Reuse content
There's no shame in serving old wine in a new bottle. If you have a Black Friday guide for 2021, feel free to reuse it in 2022. Update the year, and update details like popular brands and popular products for that year. If the slug of your URL is /black-friday-guide-2021/, change it to /black-friday-guide-2022/ around August next year, and redirect the old URL to the new one. No need to create a new page. It would be a waste of nice inbound links not to reuse that old URL. Of course, this is even easier if you don't include the year in the URL, so /black-friday-guide/ is an excellent slug as well.
In the months before the holiday season, you could even simply repost popular posts from last year (a bit adjusted or updated if needed) on social media. Valentine's Day might even become Secret Santa. Cyber Monday might match your child's favorite gifts for Ramadan. These are probably small adjustments; perhaps just adding 'this Ramadan' to a meta description or title will do.
Keep reading: Should I update or delete old content? »
6. Optimize for speed and mobile
It's a good idea to check and optimize your website for speed and mobile. Trust us, you'll get these recommendations from an SEO blog or consultant every day, all day. And with good reason! Mobile, site speed, and user experience in general are becoming more important every year (or day, for that matter). When preparing your website for the holiday season, this is as good a time as any to check your mobile website and site speed, and update or improve them if possible.
To start, look at Google's Core Web Vitals and use these to improve your site. Here are five ways to boost your Core Web Vitals scores.
Read on: How to check site speed »
7. Create a measurement plan
All set? Don't forget to make a measurement plan so you can analyze your success. Write down all your plans, then think about how to track all your actions. This is key if you want to know what to focus on next year. For detailed instructions on how to analyze your Black Friday, Cyber Monday, or Cinco de Mayo shopping, read our post with 5 tips to measure your holiday sales success.
And when the holiday season is over?
How do you handle the product pages of holiday gift sets after the holidays are over? Even if the gift set or product was a great success, and you want to offer it again next year, it'll take a while for the page to be relevant again. So, what's the best way to deal with these pages in the meantime?
Watch Joost's answer to that in this video!
Source: Yoast
Conclusion on holiday season SEO
In short, now's the time to buckle down and start writing holiday gift pages and content on new products. And don't forget to plan your social media promotion and analytics. After all, you can never start too early when your online business depends on the holiday season. Be prepared, begin now!
Keep on reading: eCommerce usability: the ultimate guide »