New Website for Family Practice Associates
By The BBS Agency
October 25, 2022
We're extremely excited to announce the launch of a website redesign for Family Practice Associates. They provide comprehensive medical practice, located on the campus of St. Francis Medical Center in Midlothian, Virginia. They wanted a website that is very easy to navigate, provides relevant patient information, is resourceful as well as one that inspires trust and empathy – the very hallmark of a good healthcare provider.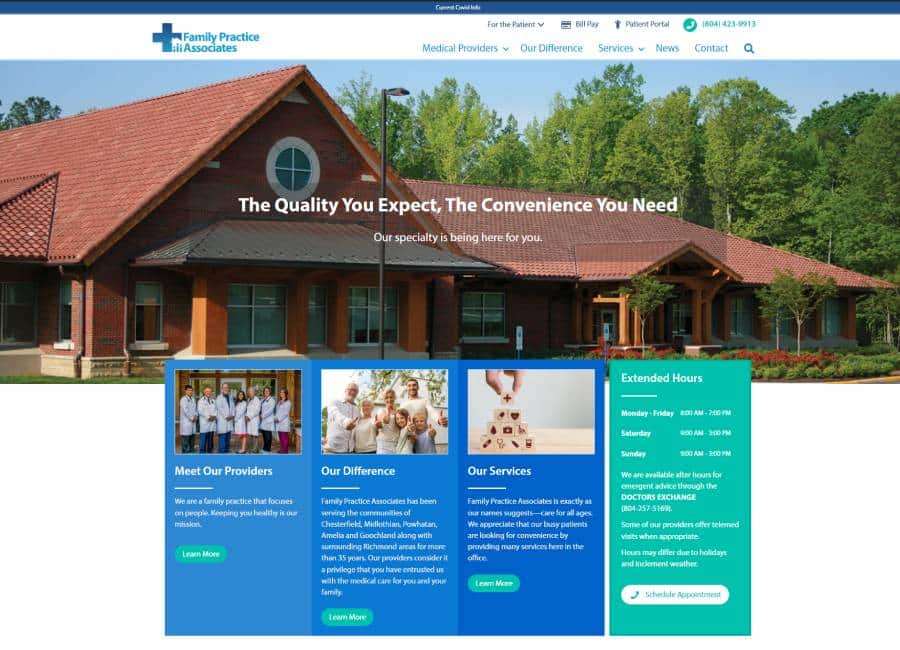 The new website is easy to get around, is mobile responsive, has a blog to post new information as well as an up-to-date with a list of all medical providers. The medical provider section is built using custom post type which makes it incredibly easy for the staff at FPA to easily add new practitioners joining FPA.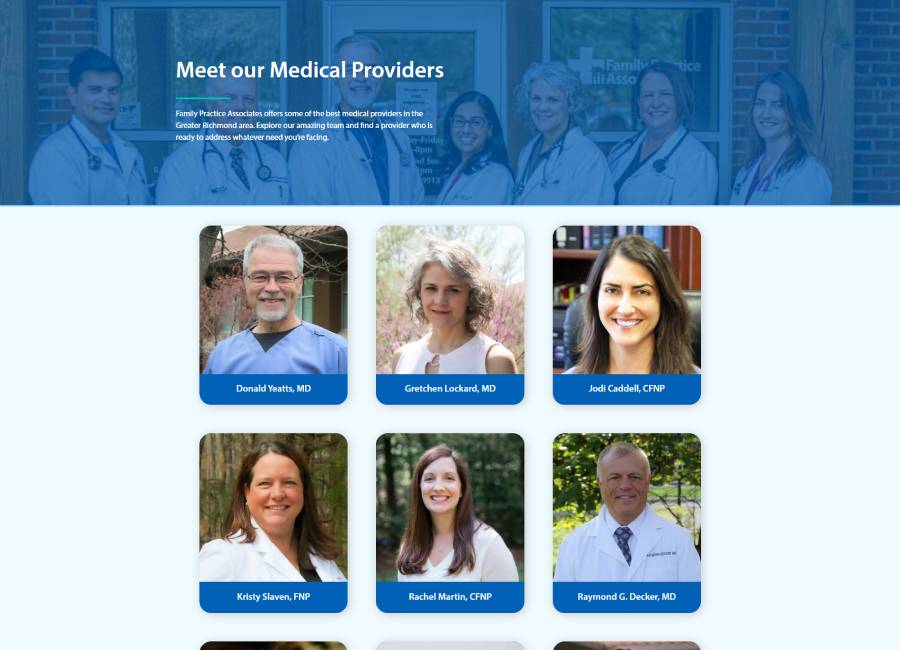 The main services provided by FPA are now on their very own dedicated pages – such as Family Medicine or Women's Health or Pediatric Health etc. This adds to the efficiency in locating relevant and pertinent information around that service, thereby providing a much better user experience.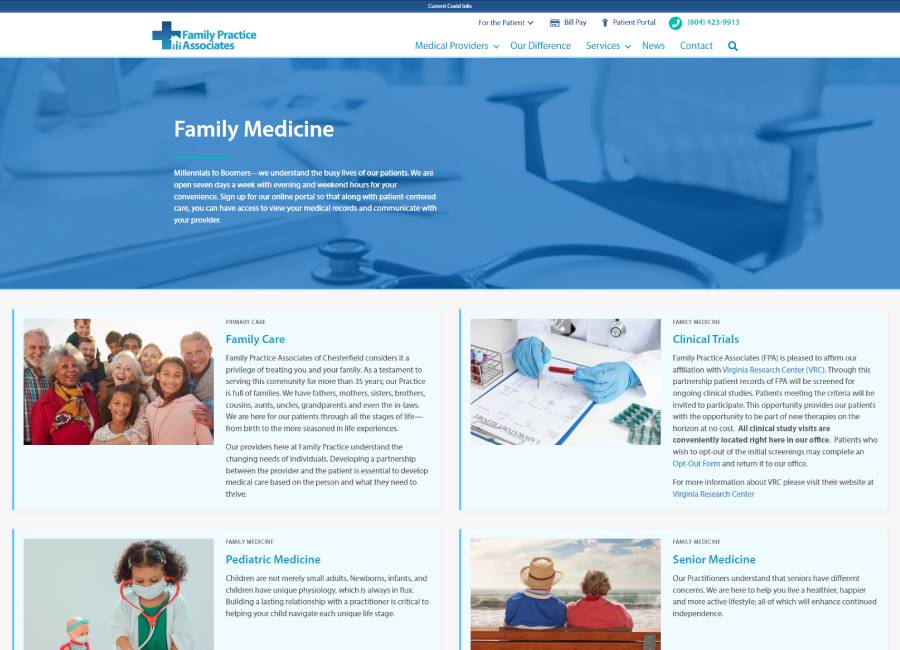 We thoroughly enjoyed working on this project! If you wish to get in touch with the amazing team at Family Practice Associates, please follow the link here: https://fampracticeassociates.com/