New Website Launch for Hiresparks!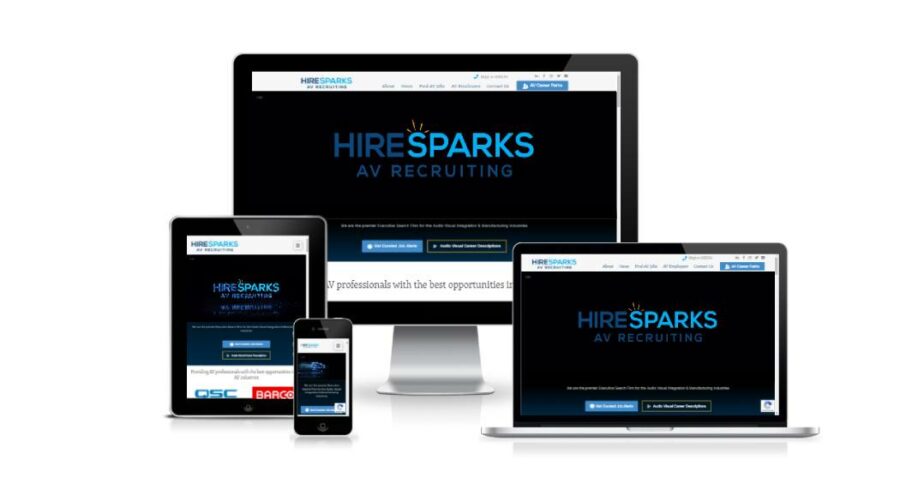 By The BBS Agency
November 3, 2022
We're very excited to announce the launch of a brand new website for Hiresparks AV Recruiting. Hiresparks is a company focused on providing quality talents to clients in the audio-visual industry. They help find talented employees and AV professionals, appropriate job opportunities to advance their career in the AV field.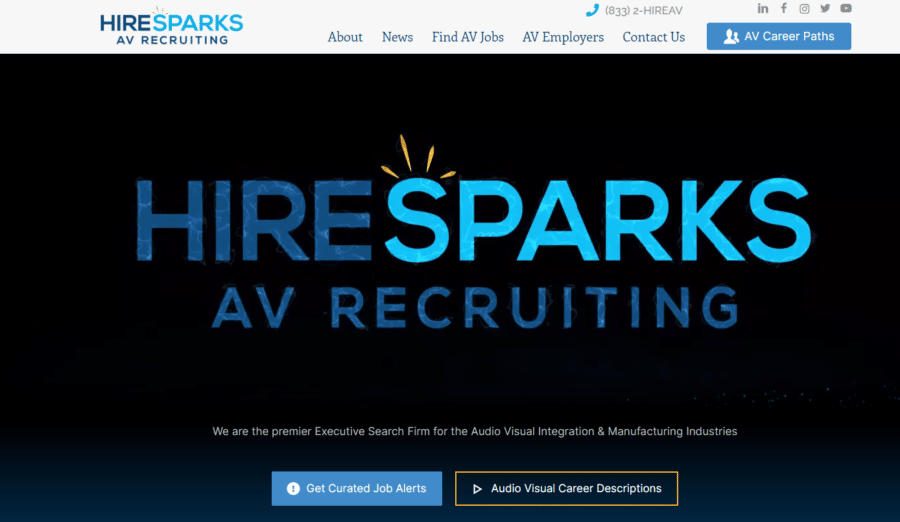 The new website boasts a clean design, a logical information architecture and pages dedicated to job seekers as well as recruiters both. A crisp form dedicated to those looking for new opportunities in the AV industry, is meant to provide a seamless experience to get in touch with Hiresparks to help put them in touch with the recruiters.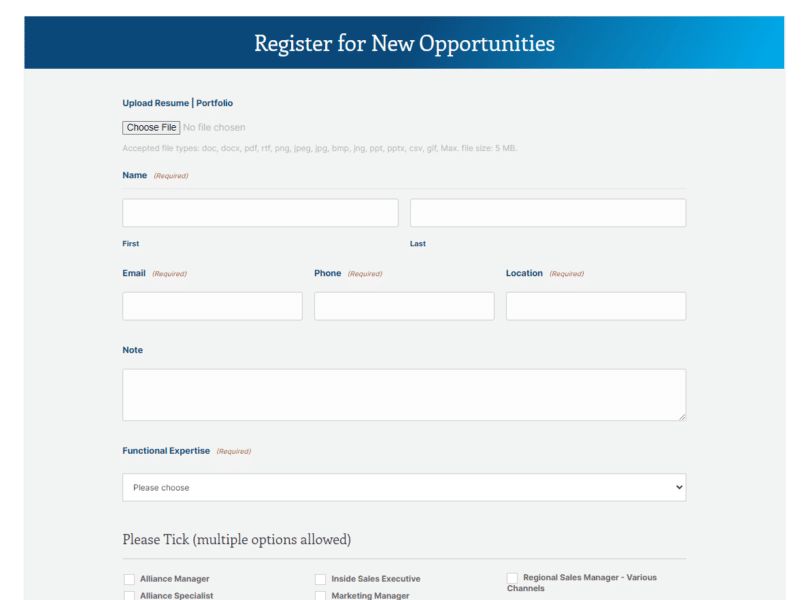 Also the new AV Career Paths page, provides a plethora of information to those seeking specific job titles and helps them understand their roles and responsibilities along with the industry standard salary range. This is extremely helpful to understand how much job seekers can make and the negotiation one can do with potential recruiters.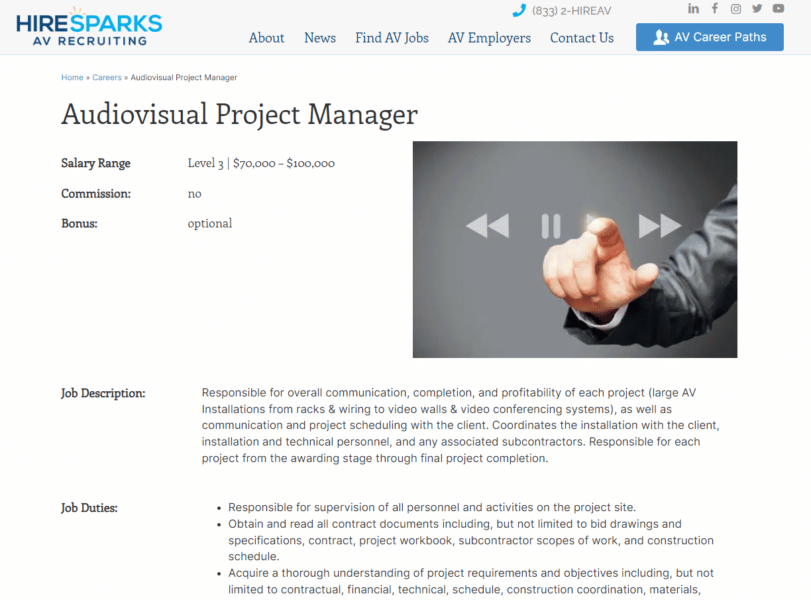 For the recruiters, the new website makes it incredibly easy to download job descriptions for their own usage. The job descriptions are a way to provide an easy and effective way to post on other job listing websites etc.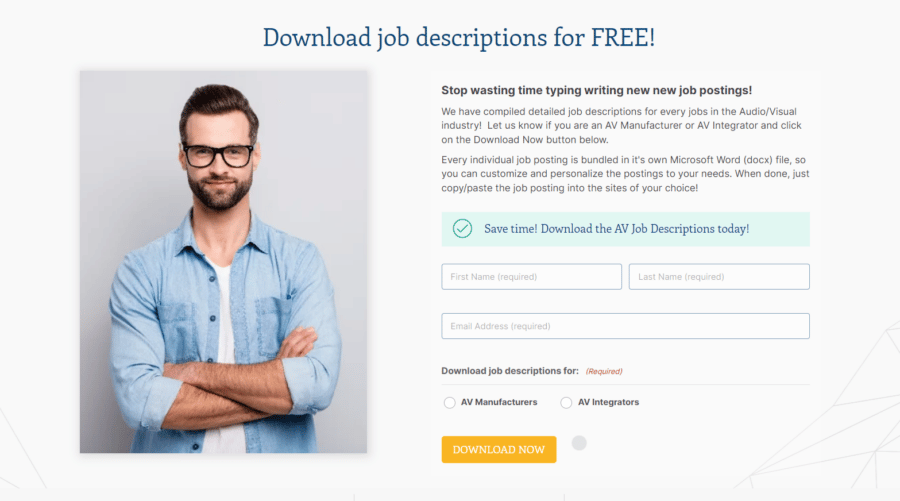 We were extremely excited to work on this project. If you wish to visit the Hiresparks website, simply follow the link here: https://hiresparks.com