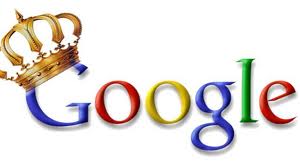 Not a week goes by where I am not asked how to gain page one ranking in Google.  Everyone wants to be on the first page of search results.  To be on page one drives a ton of traffic to your site, can make you lots of money… and being on the first page carries with it a certain amount of prestige and validity.  After all if Google thinks your #1, then you must be doing something right.
Google (and Bing) continually stive to serve up the most relevant search results for what YOU, the individual, are looking for.   They continually are customizing and tweaking their ranking algorithms to serve up search results that are tailored just for you.  There are many, many factors that go into being on page one of Google.  There are so many factors that two different people on two different devices, in two different parts of the same town may see two completely different search results for the exact same search phrase.
Google and Bing WANT to reward websites that serve up high quality, relevant, useful, and sharable content.  They want to reward those site that maintain integrity in their posts, and provide quality resources for their websites visitors.  They are ALWAYS striving for this.  
Unfortunately, search engines still rely upon mathematical algorithms to determine page rank. People try to game the system… and they have been for years.  It may work in the short term, but the house always wins, and Google is the House.
Example #1 – Back-links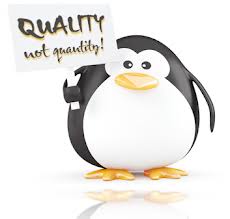 For a long time the number of back-links to your site was the primary ranking factor in where your site showed up in search engines. Once this was figured out, companies realized they could flood the internet full of poor quality websites who's only purpose was to provide a ton of links back to their clients websites.  For one low fee, you could purchase 10's of thousands of back-links to your site which would propel you to page one of Google.  
However, Google is the House… and the house always wins.  
Over the last several years, Google has released several updates (notably Penguin and Panda) that greatly penalized sites for trying to game the system.  Some companies affected by these updates were buried so far deep in Googles Search results that almost all of their  organic search engine traffic ceased overnight.
Backlinks are still an important metric in determining where you show in search results, but more weight is given to social shares and back-links from other quality sites. Those low value back-link farms are becoming a thing of the past. 
Example #2 – Keyword Stuffing
Have you ever read an article that looks something like this?
There are many wedding rings on the market. If you want to have a wedding, you will have to pick the best ring. You will also need to buy flowers and a wedding dress.
It's written at a very low level, sometimes with questionable English, and many of the words are hyperlinks.  This is a good example of keyword stuffing. The highlighted words are used repeatedly through the site in an effort to make the site appear high in search results.  This is many times found on back-link farms, with each keyword linking to a different website.
While providing keyword rich content is still a best practice for SEO, trying to game the system and going overboard with barely readable content stuffed with keywords is also becoming a thing of the past.  
So how do you beat the house in SEO and get page one ranking?
To beat the house (Google) you need to understand the rules of the game… and then follow those rules.  That's it.  Here is EXACTLY what Google wants:
The best way to get other sites to create high-quality, relevant links to yours is to create unique, relevant content that can naturally gain popularity in the Internet community. Creating good content pays off: Links are usually editorial votes given by choice, and the more useful content you have, the greater the chances someone else will find that content valuable to their readers and link to it.
2 Easy Steps to Naturally and Organically Increase Your Search Engine Results
Create unique, relevant content that people want to read 

Make it easy for people to share your content by having social sharing buttons (+1, Like, Tweet, etc)
That's it.  
The more often you post unique, relevant content it's more likely that people will like your content and share it online. The more who share your content online, the faster your site will rise in search engine rankings.
To learn more about what Google is looking for, check out their just article on Link Schemes that highlights what they are looking for and striving for in rewarding good page rank.