Patched WooCommerce Vulnerability – Why We Take Care of Our Customer Sites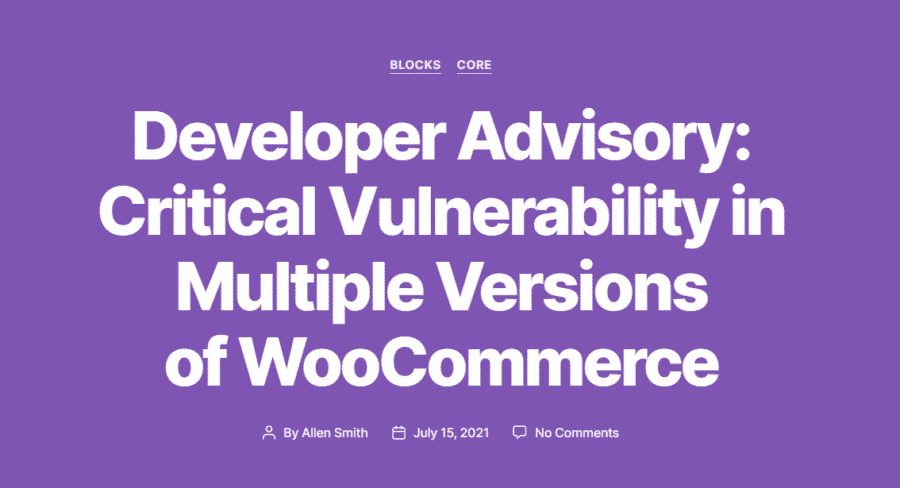 By Vincent Wondra
July 15, 2021
On July 13th, the WooCommerce security team detected there was a critical vulnerability in their plugin and their WooCommerce blocks plug in. (Read all about the issue here) They notified the community the evening of the 14th.
We have already taken care of going through every single one of our WooCommerce customer sites. We are making sure you are patched and secure and ready to go.
If you are a customer of ours, you know that we take care of all your security updates for you.
We monitor your sites, and we want to make sure you're up and running, safe and secure.
We know that for many of you, your website is your entire business.
It's your source of income. Your business takes care of you and your family's income.  It's also the source of income for your employees as well.
We take things like this very seriously.
We treat your site just as seriously as we do our own business.