4 Tips to have a successful Black Friday and Cyber Monday sales with your eCommerce store
By Vincent Wondra
November 23, 2015
Black Friday and Cyber Monday are the two busiest eCommerce days each year.  Here are 4 simple tips to make sure sales go smoothly and your online store stays open: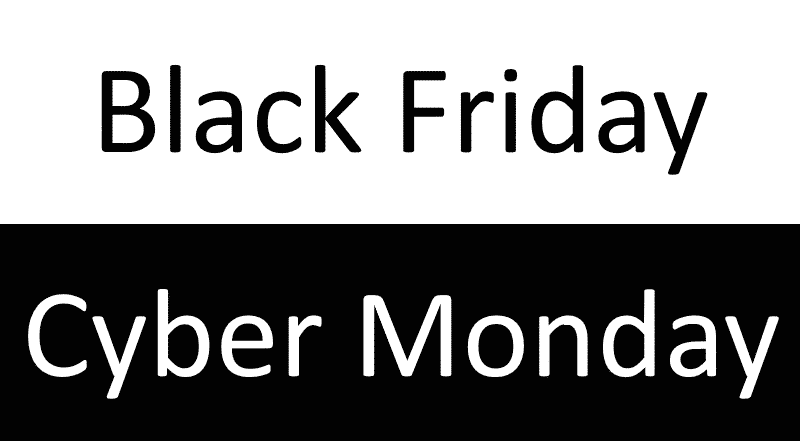 1. Don't make large changes to your store ahead of Black Friday
If you are planning on making any changes or updates to your websites functionality, we advice you to wait until things calm down next week.  The last thing you want to happen is for your online store to have issues during the busiest times of the year.  So if it isn't broke, don't fix it right now.  Having an outage caused by a poorly coded plugin you installed on Thanksgiving could cost you thousands in lost sales.  Just don't do it.  Now is the time to leave well enough alone until sales calm down.
2.  Keep publishing new content
You should continue to publish new content.  Don't ever stop publishing new content!  Write a blog posts about your amazing Black Friday and Cyber Monday sales.  Share feel-good stories or testimonials from past customers. Write a post about gift ideas for women, for men, for kids!  Don't forget to share your new posts, products, or promotions on social media.
3. Promote your Black Friday and Cyber Monday sales
Since customers are in a spending mood ahead of the holiday season, this is a great time to increase your online budget for advertising.  Your competition is heavily promoting their Black Friday and Cyber Monday sales. You should be too.
4.  Provide amazing customer service
While the holiday season is a time of thanksgiving, family, friends, and giving… it is also a time of stress for many.  Providing friendly, patient, and helpful customer service over email, phone, chat, or in-person (if you have a retail location) is what keeps customers coming back time and time again, builds long term loyalty, and increases your customer base by word of month!
Remember these 4 tips in the days ahead and have a successful and safe holiday season!