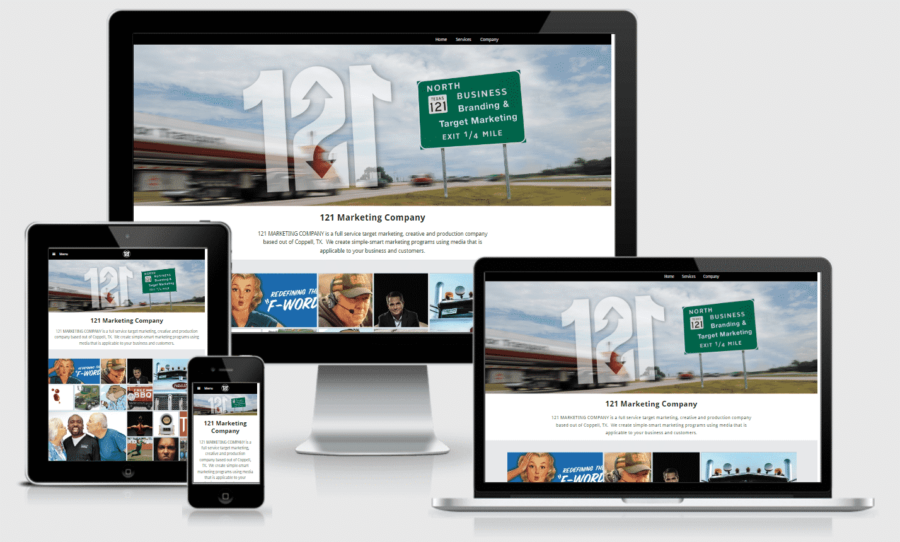 New Marketing Website for 121
121 Marketing is a full service target marketing, creative and production company based out of Coppell, TX. We have worked with them on clients sites before but it was finally time for their website to get an upgrade. They came to us with a new sleek and modern design and we made it come alive on their website. The new site is beautiful, easy to navigate without sacrificing any of the cutting edge design they were shooting for, and chock-full of examples of their work. It includes everything from photo galleries to videos highlighting their designs. Each page offers a fresh look at their designs while keeping a simple overall theme.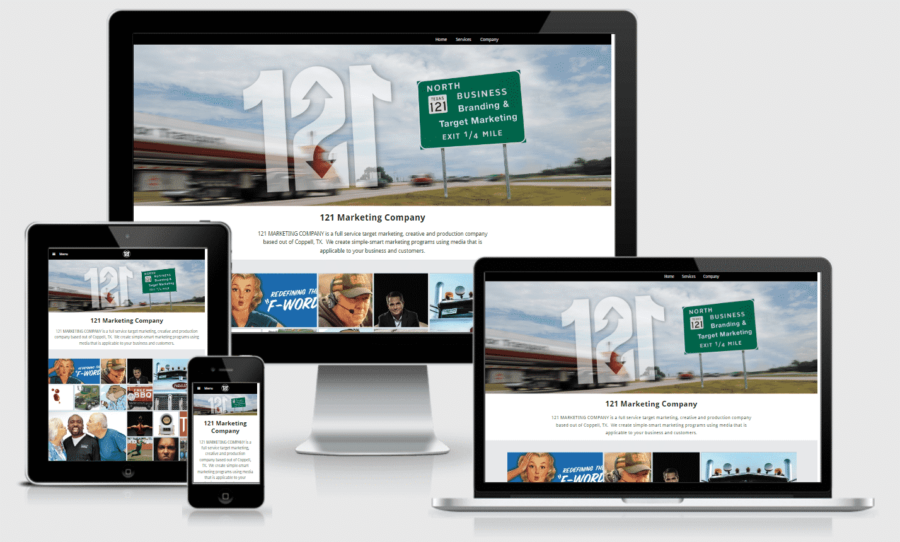 With lead gen forms, videos, and pictures on every service page their customers will have no problem sampling the full range of 121's work, and getting a beautiful design that they love.