Brand awareness: How to Increase Your Online Presence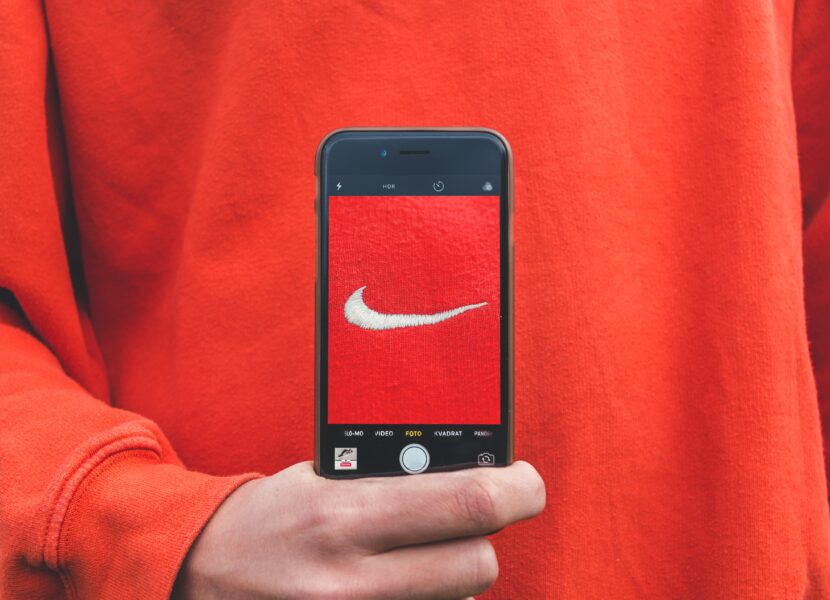 By Michael Culp
January 31, 2023
Hey, I'm Michael Culp, and today, I'm going to show you how to drive brand awareness by increasing your online presence.
First of all, why does brand awareness matter?
It's simple, brands with high brand awareness have embedded their products, services, and brand name into customers' lifestyles. This translates into a HUGE competitive advantage. To be specific, research shows that 46% of customers tend to buy from familiar brands.
Now that you know how important it is, let's start the article by defining brand awareness in specific words.
What Is Brand Awareness
Brand awareness represents how familiar your target audience is with your brand. It represents how well people will recognize and remember your brand. Companies with huge brand awareness are often referred to as trendy, popular, and buzzworthy.
Brand awareness is key to developing a customer base. After you develop your business idea and set up what kind of products or services you're going to sell, you need to start increasing your brand awareness.
Guess what? You can have the best product in the world, but if you don't put it in front of your potential customers, they will not buy it. They will not even know that you exist.
So, if you want to get the word out about your products or services, keep reading to learn how you can increase your company's brand awareness.
1 – Invest in SEO and PPC
SEO and PPC are great strategies that can work wonders to improve brand awareness. Each of these two strategies comes with its advantages and disadvantages.
While PPC is paid, SEO is free. So, depending on your situation you'll need to choose to start with one instead of the other. But keep in mind that the best-case scenario is that you use both.
Going into the SEO route means that you're going to drive brand awareness without spending a lot of money. But SEO is a strategy that can take a long time to start showing results.
A good SEO strategy will allow you to get higher rankings on search engines such as Google, Yahoo, and Bing. If you want to develop more awareness it's important to rank high in Google so you can show up in front of your prospective customers. By ranking higher you're also taking a space that otherwise could be of your competitors.
Ranking higher also helps you to build trust with your audience, which is a key factor to improve the relationships your brand has with customers. If you have a complex product, which the customer needs to research before making a decision, organic marketing is the best way to go.
PPC, on the other hand, is a pay-to-play game. It's a great strategy to see results fast, but you need to have a budget for it. With PPC you'll rank on top of the search results, and this will make sure that your customers see your brand and interact with you.
The biggest advantage of paid advertising is speed. You can set up an advertising campaign in a day and start getting leads and sales. The con is that you have to spend thousands of dollars to reach a lot of people. And the moment that you stop paying for it, you'll stop seeing results.
Paid advertising is great for products that people buy on impulse. If that's your case, you can't go wrong with paid advertising.
So, to resume, organic traffic is free but slow. Paid traffic is costly but fast. If you want to learn more about organic traffic and paid traffic check these reviews of Commission Hero, Ministry of Freedom, and Partner With Anthony.
2 – Retargeting
Retargeting is a form of paid advertising that can help you keep your brand in front of people who already have made a contact with you. This contact can be anything such as watching a video, landing on your website, watching an ad, and any other form.
Investing in retargeting will make sure that your customers come back to your site and that your brand stays at the top of their minds. The majority of those who visit your site for the first time are not going to take the action that you desire them to take.
In marketing, there's a well-known rule of seven, which says that it takes an average of 7 interactions before a customer buys from you. By investing in retargeting you make sure that people will come back to your website and increase your brand awareness.
3 – Invest in Your Content
Most successful brands online have content marketing as one of their top strategies. The first step in building a content marketing strategy is to choose a platform and a format to distribute your content. It can be Youtube videos, Blog articles, email newsletters, or social media, you choose it.
Your content is a great way to drive people to interact with your brand. Your customers will be able to see who you are, what you stand for, what are you trying to accomplish, and how you can help them.
A great way to get more results out of your content production is by developing a lead magnet. A lead magnet is a piece of content valuable to your audience. It can be a quiz, a cheat sheet, a checklist, a step-by-step guide, and a lot of other things. You're going to offer this piece of content for free to your audience, in exchange for their contact information.
When the prospect gives you their contact information, you can continue to follow up with them, so you can start a relationship, and eventually sell your products. So, you need to build a lead magnet and start promoting it. When you start getting subscribers to your email list, you need to build an automated email sequence that will work as your 24/7 salesman.
To promote your lead magnet you can use paid and organic methods.
With paid advertising, you're paying for each person you reach and for each click you get on your ad. Capturing the contact information of the prospect is the best way to achieve more results from your advertising campaigns.
To achieve great results from paid traffic, you need to build a landing page with a catchy headline and highlight the main benefits of your lead magnet, to entice your prospects to subscribe to your list. To build this landing page, you need to sign up for software. There are great options in the market, such as Gohighlevel, Groovefunnels, and Clickfunnels. I made a review of Gohighlevel pricing.
Promoting your lead magnet via organic methods is more simple. You just need to insert calls to action in the middle or at the end of your content, offering your lead magnet and asking people to subscribe to your list.
Conclusion
Brand awareness is a very important component of your marketing strategy because if your prospect can't see your product or service, they will not buy it. The more people you can get in front of your offers, the more success you will have. Today, you learned how you can drive brand awareness by increasing your online presence. To recap:
Invest in SEO and PPC
Retargeting
Invest in Your Content