The Difference Between A Free And Self-Hosted WordPress Website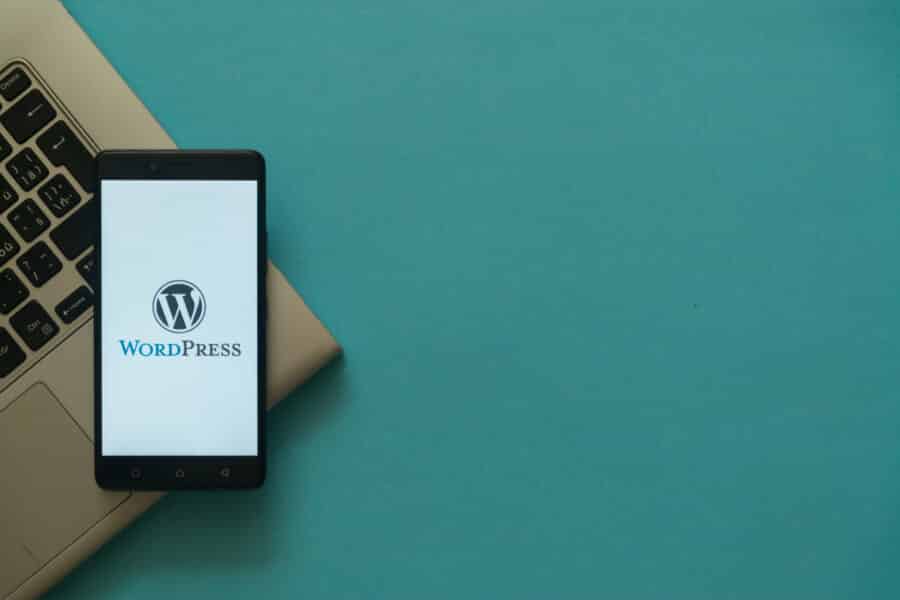 By The BBS Agency
December 31, 2021
EDITOR'S NOTE: We always recommend using WordPress as a website platform, but don't get confused between WordPress.com and WordPress.org. There's actually a BIG difference between the two, in how your blog is hosted. You want to use the self-hosted version of WordPress, which is WordPress.org. This gives you so much more control over your website such as more customization options, the ability to monetize your website with ads, and the option to open an online store. None of those options are available to you on a WordPress.co blog. We recommend investing in a WordPress.org domain and good website hosting from the very beginning. Research hosting companies thoroughly before purchasing!! At the BBS Agency, we work with our partners at WP Engine and Flywheel. If you have any questions about website hosting or want us to make sure your site is safe and secure for you, reach out to us at Prebuilt Sites or The BBS Agency. We'd love to help you out!
Getting started with a brand new blog can seem like an overwhelming process at first.
You finally begin to understand that WordPress is the best blog platform to start on, but now you see there are a couple of options…
WordPress.com vs. WordPress.org
What's the difference anyway?
In short, the difference between WordPress.com and WordPress.org is how your blog is HOSTED. Let's us explain…
WordPress.org (Self-Hosted)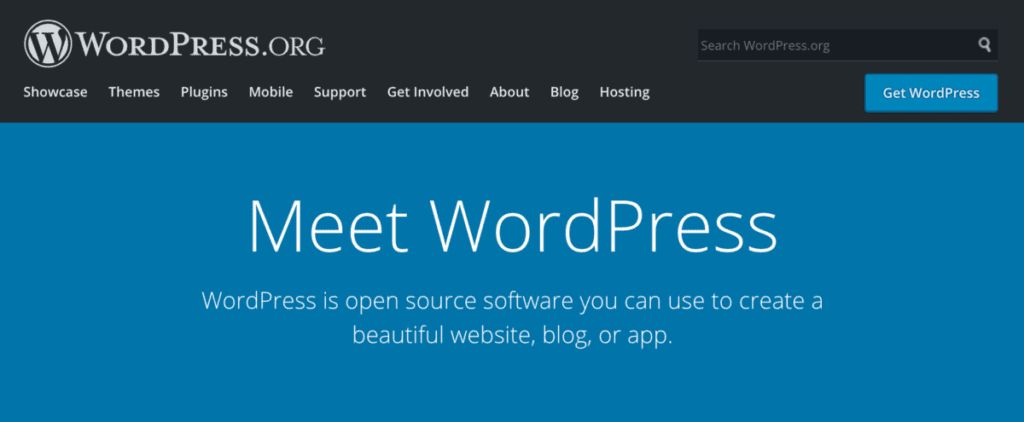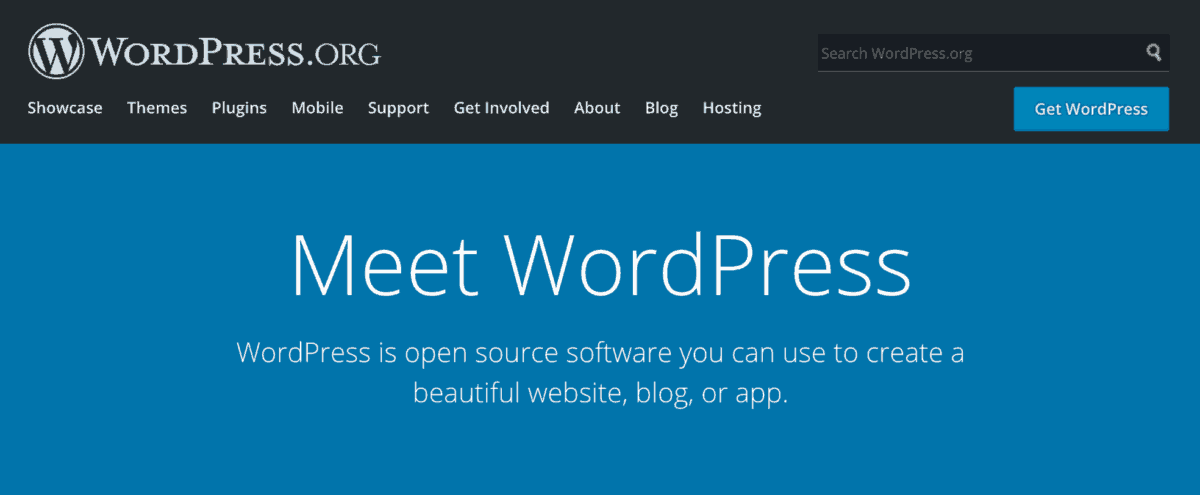 Photo: Create And Go
If your blog is self-hosted (with a company like Bluehost), you will use WordPress.org with your blog. In this case, you will pay for your blog hosting and own your domain name.
We love Bluehost for a variety of reasons, but one of which is because it comes with a FREE domain name. Owning your domain name means that no one else can use it but you.
When you hear awesome things about how great WordPress is, peeps are talking about WordPress.org, which has a lot more features than WordPress.com.
It's also free to use when you have a domain name and blog hosting.
Some of the top reasons why you should go with WordPress.org:
Access to plugins, applications, and other extensions for your blog
More control over your blog and content
Ability to monetize your site with ads (free version does NOT allow this)
Google analytics can be integrated to track your website visitors and stats.
More customizability over your blog design with both free and paid themes
Option to create an online store and monetize by selling products
The only downside is of course that you have to pay for hosting for your blog, which is generally one of your biggest costs for getting started.
We've worked out a deal with Bluehost to get our subscribers a discount on their hosting plan – as low as $2.75/month depending on what plan you choose.
Yes, it sucks to pay it all upfront, but compare this to other hosting companies that allow you to pay on a monthly basis but sometimes charge as much as $11.95/month!
Guys, that's FOUR TIMES the cost of Bluehost.
You're only going to end up paying a fortune if you don't make the upfront investment. Plus, it ensures that you are making a commitment to your blog and locking in a low price for your contract term!
If you are planning on turning your blog into a business, this is the only way to go.
Next, let's move on to the freebie version, WordPress.com.
WordPress.com (Free Version with Limitations)
WordPress.com is the free version, but this does come with some caveats.
Free = limited and is not always (or usually) better in the blogging world.
There are a few different options when it comes to using WordPress.com.
They have both free and paid plans, with the paid plans have different costs and different options (from Personal all the way to Business).
WordPress.com is better suited for people wanting a hobby blog that aren't interested in monetizing it. If you love writing and you just want to have a creative outlet to share your thoughts, this is probably for you.
If you want to monetize your blog and turn it into a business, WordPress.org is the better option.
Here are some of the reasons why we feel that you should NOT start with a free WordPress site:
Only allowed up to 3GB of space until you have to upgrade to a paid plan
You CANNOT monetize with ads, which is the way that most new bloggers monetize first — BUT they still put ads all over your website. You just don't earn any money from them. (Yikes…)
Can't upload any plugins, which help you design your blog, collect emails, add social media icons, and more.
Can't upload a customizable theme to help you design your blog (only use the limited options that WordPress provides)
Your site can be deleted at any time if WordPress feels that you have violated their terms of service for any reason. — You do NOT own your domain name.
Because you don't own your domain name, you will be forced to have .wordpress.com in your blog domain. For example, we own the domain and blog, createandgo.com.
If we opted for the free version of WordPress, our website would be www.createandgo.wordpress.com.
We wouldn't OWN the domain name, which means that if we chose to blog with a free site for a few months before upgrading, someone else could purchase the domain name createandgo.com and we would no longer be able to use it.
As you can see from the list above, your use of your WordPress.com blog will be VERY limited. That is why it's best for hobby blogghow ers.
Is It Okay to Start Off With a Free Blog?
We often get asked if it's okay to start off with a free WordPress blog to test the waters and decide if it's right for you and then upgrade at a later point.
The answer is that's fine if that's what you want to do. 
You're going to create more of a hassle to transfer your blog over to a self-hosted version at some point. You should also make sure to purchase your desired domain name regardless of whether you pay for hosting because if you don't, someone could take it.
Most people that end up starting with the free version end up abandoning it or very quickly decide that it isn't going to do the job and upgrade to the paid version.
We personally feel that the only way to get started is to DIVE IN and invest in yourself and this new business.
Blogging is no different than any other business and has start-up costs. It deserves time, attention, and some initial costs to get started on the right foot!
How to Start the RIGHT Way
If you feel like you want to really give blogging a real shot, starting with Bluehost + WordPress.org is the way to go!
There are a few different hosting options out there, but Bluehost is one of the best in the biz and for good reason.
Read This Next: How to Start a Blog (on WordPress) Step-by-Step Guide
If you found this article on WordPress.com and WordPress.org for blogs or have any questions, please feel free to leave them in the comment section below!