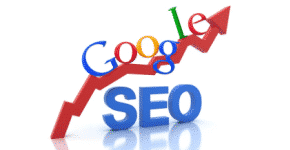 [vc_row][vc_column][vc_column_text]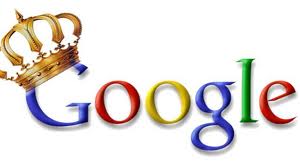 Search Engine Optimization, or SEO for short, is the science and art of getting your website to show up higher in the Google, Bing, or Yahoo search engine rankings. It's about getting your site found!  SEO is not a quick boost in search engine ranking.  SEO is a marathon, not a sprint.  If done right, it, however, can have major long-term benefits for your business.
How do Search Engines work?
To put it simply, search engines send out little automated programs call "spiders" or search bots to index websites around the globe. These small programs look at your website and try to determine what it is about. They assign a page rank based on the keywords that they identify and the quality of the content on the website.  Other factors, like social sharing (how often your site is given a Like, Tweet, or +1), backlinks, geographic location of the searcher, length of time your site has been online, etc., also influence your site's page rank.  The better the quality of the content on your website, and the more engaging it is, the quicker your site will rise in page rank.
How does SEO work?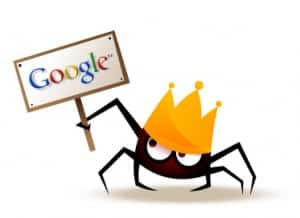 SEO, or search engine optimization, is about making your site friendly to the "spiders" or searchbots that are sent by the search engines to crawl your website. The process of optimizing your website to help the spiders identify what your site is about is called on-page optimization.  By following Google's Best SEO Practices, you ensure that Google knows exactly what your site and content is about and that it is optimized for the keyword or keyword phrases you wish to target. This lays a solid foundation for long-term success, but on-page search engine optimization will only get you so far. Off-page optimization is the rocket fuel that will help propel your website ranking to page one of Google… and keep it there.  Off-page optimization primarily consists of how many people and websites around the internet link back to your website's pages. Because of the importance of backlinks to your site, this is also the area that people try to game the system.  Have you gotten a phone call, email, or seen an ad for a company guaranteeing page one ranking of Google?  Chances are very good that was from a company that used black-hat tactics to spam backlinks (ie comment spam) across the internet. It works great… in the short term.  However eventually Google catches on and changes their search algorithm. When that happens, those websites that tried to game the system are severely penalized in search engine rankings.  Just do a quick search in Google for "SEO horror stories" and you will see what I mean. Don't try to game the system.  White hat SEO is focused on  quality backlinks that were gotten organically that go back to your website's pages.  In order for the backlinks to count,  they must come from relevant and quality sources and must come from reputable websites..  Some examples of quality backlinks are: social media sharing (Like, Tweet, +1, etc.), business directory listings, links from related blogs, social bookmarking, image and video optimization, blogging, and forum link building.
[/vc_column_text][vc_cta h2="Need some help with your SEO?" h4="We can help! Click the button below to get started." txt_align="center" shape="square" style="outline" add_button="bottom" btn_title="Get Started" btn_style="flat" btn_shape="square" btn_color="green" btn_size="lg" btn_align="center" btn_link="url:http%3A%2F%2Fthebbsagency.com%2Fget-started%2F|title:Get%20started!|"][/vc_cta][/vc_column][/vc_row]