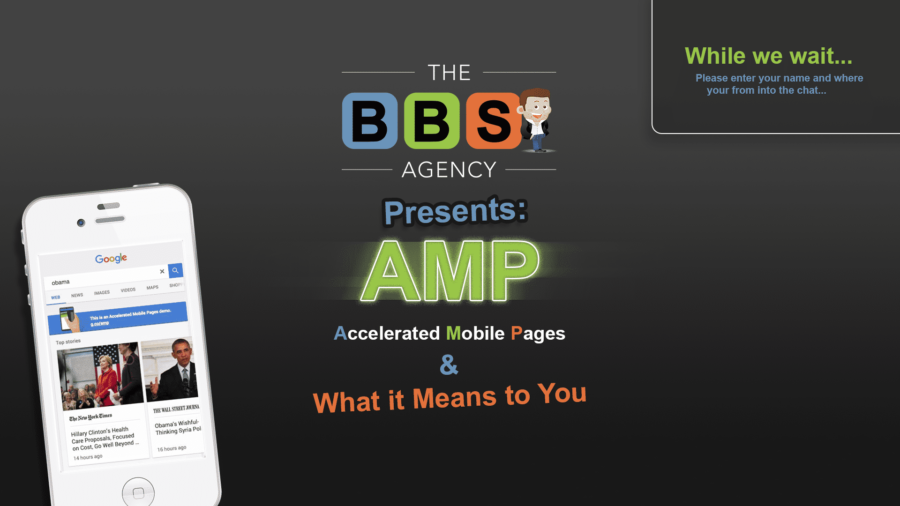 We'd like to thank everyone who signed up for our AMP Webinar yesterday.
Hopefully it was informative and you feel better about AMP.
Thanks Christopher for this great review!
Dude,

That was an awesome presentation! I will be adding what I learned from you to my arsenal post haste!

– Christopher, Racine WI
We covered: 
What AMP is
How AMP helps the world
The Good, Bad, and Ugly
How it can help you
Some tools to make AMP easier
How you can use AMP to help your business
If you missed the AMP Webinar never fear we have the recording for you right here.
If you have any questions about AMP check out our post on making pages AMP friendly here. 
If you'd like to talk to us about making your pages AMP friendly contact us here. 
Thanks again and we hope to see you all in our next webinar!